Athletic Director's Society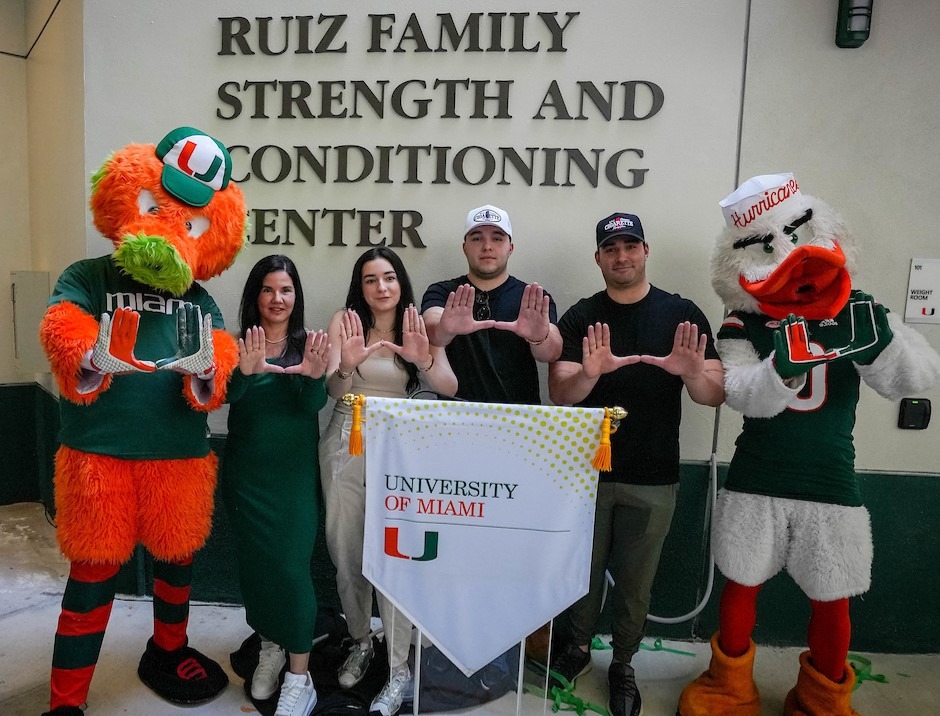 Our Mission. Our Expectations.
Championships and the Hurricanes' have been intertwined since our inception. For over five decades, the Hurricanes have produced legendary teams, showcased iconic student-athletes, and etched unforgettable memories.
In the realm of college sports, change is constant, and the landscape of intercollegiate athletics continues to evolve. In this dynamic environment, it's paramount for University of Miami Athletics to distinguish itself by providing resources that align with our championship-level aspirations for our coaches and student-athletes.
An Unprecedented Investment
In the fall of 2021, the University of Miami took an unprecedented step, making a substantial investment in Athletics. This investment went beyond finances – it represented a shared vision and commitment to becoming a powerhouse program devoted to winning championships. 

This strategic move marks a groundbreaking progression for the Hurricanes, standing as the most ambitious blueprint in Miami's history. The department's primary objective involves a comprehensive transformation of its facilities, all aimed at delivering a world-class experience for our student-athletes and winning championships.

To ensure the provision of championship-level resources that mirror the university's goals, the Athletic Director's Society was established. This distinguished group of investors is focused on philanthropy and significant contributions. This society aims to offer championship-level resources to the 400+ student-athletes who proudly compete in the Hurricanes' iconic orange and green.
Championship Expectations
Championship Expectations require Championship Investments

We are focused on both athletic and academic successes for all of our University of Miami Athletic departments, having the expectation to become champions each and every season.

The University of Miami celebrates its centennial in 2025. Help us fuel the next centennial for the Hurricanes to achieve long-term sustained success.

One Centennial Down, Many More to Go!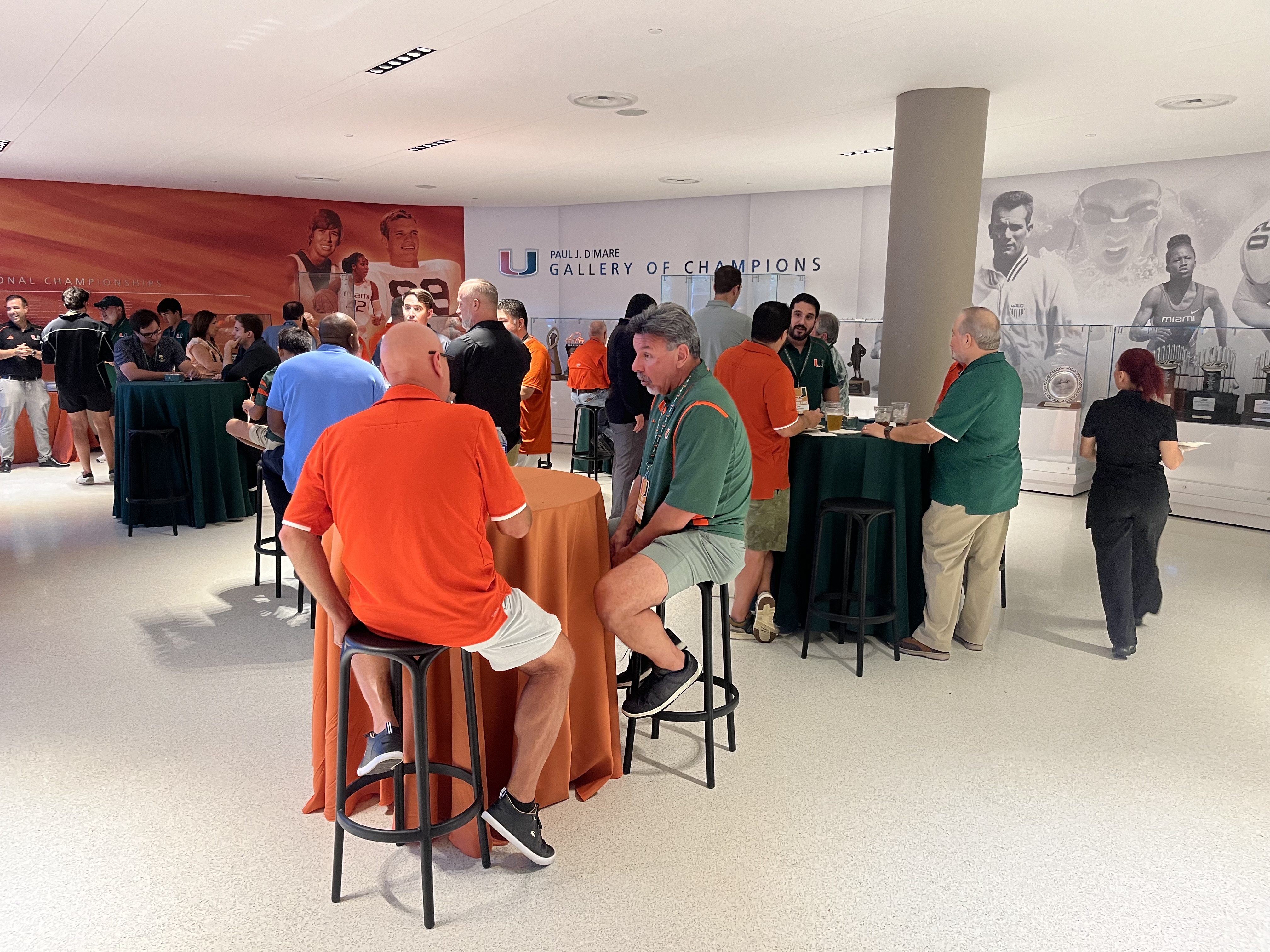 Stewardship
The Athletic Director's Society Stewardship Program is constructed to offer leadership and major gift donors with exclusive engagement opportunities and behind-the-scenes experiences, all in acknowledgment of their generous support to University of Miami Athletics.
STEWARDSHIP INCLUDES: Invitations to Athletic Director's Society Events, Tier 1 Ticket Priority, and Tax-Deductibility
STEWARDSHIP AT THE HIGHER LEVELS INCLUDE: Invitation to Annual Golden Canes Society Trip, Away-Game Team Travel Opportunities, In-Game Sideline Access for Miami Football, and Naming Opportunities
Interested In Learning More? Contact Us!